Retaining Walls Spotsylvania, VA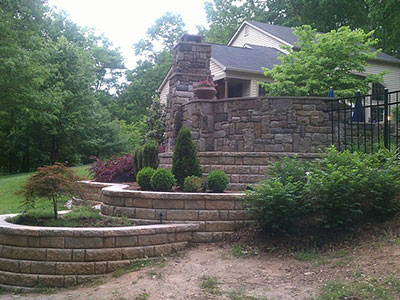 A & B Kearns Trucking and Stone is Virginia's largest supplier of retaining wall products. Our company serves the Spotsylvania, Culpepper, Fredericksburg regions, and we have been helping DIY homeowners, contractors, and landscapers complete their projects easily. The products that we supply them with allow them to create exceptionally sturdy and stunning retaining walls that are bound to last for decades.

If all these sound good to you, then we urge you to call us now at 540-825-8810 or 540-373-3750. We'd be happy to answer your queries and provide you with great ideas on how to ensure the success of your project.


Spotsylvania's Go-to Landscaping Supplier
For years, we've been helping Spotsylvania DIY homeowners, landscapers, and other contractors realize their projects. Accordingly, we can help make your property become safer and more functional with the high-quality materials that we'll supply for your planned retaining walls. We have the logistics muscle to source and supply large volume orders and deliver them straight into our clients' project sites. We also process small orders for those who only need a small retaining wall built in their yard. We deliver fast and process orders professionally so clients won't have a hard time getting their needed materials.


Our Reliable Partners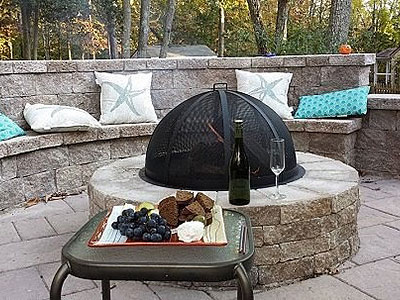 We have standing partnerships with the country's leading retaining wall block manufacturers. Through them, we are able to fulfill orders efficiently and quickly. These are our partners:


Belgard. Belgard is easily one of the most recognizable manufacturers of world-class retaining walls preferred by many contractors and landscapers. Their product lines include the well-loved Diamond Pro, Vertica, Celtik Wall, and BelAir Wall.


Anchor Walls. For those who want stunning, sturdy, and easy-to-install retaining walls, Anchor Wall's products are ideal for them. With such classic favorites as Highland Stone, Flores, Aspen Stone, and ChiselWall, making an impression through your walls is easy.


Eagle Bay. If you want a truly stunning wall from a reliable manufacturer, then we suggest trying out the Eagle Bay's products. You may choose from Aspen Stone, Diamond Pro, Highland Stone, or Diamond 10DS. These retaining wall systems are tested and proven to be extremely durable and stunning, with so many colors and textures to choose from.


Versa-Lok. A lot of architects, landscape contractors, masons, and homeowners choose Versa-Lok's products for their projects. Their product lines, such as Standard, Cobble, Mosaic, Ultra, and Versa-Green, are innovative retaining wall systems that exhibit fine craftsmanship, durability, and beauty.


Techo-Bloc. Techo-Bloc's Borealis, Baltimore, Escala, Graphix, and Monumental are some of the most outstanding materials that you can find for your retaining wall installation task. These products are elegant, easy to install, affordable, and visually pleasing, which would please any client with discriminating taste.


Affordable Retaining Wall Products
We offer great pricing, as well as generous discounts to large volume orders. Additionally, we ensure fast delivery of your needed hardscaping products and materials since we have them all in stock. We have served countless clients in Spotsylvania, VA, and we can surely do the same for you. Call us at 540-825-8810 or visit one of our display centers so you can see first-hand our large collection of retaining walls.