Concrete Pavers Culpeper, VA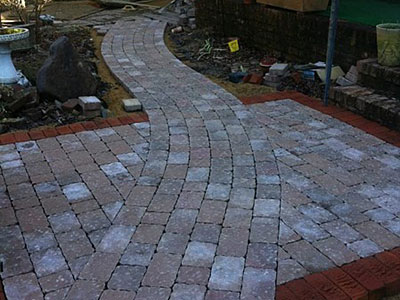 A & B Kearns Trucking and Stone is a one-stop company for all your landscaping, hardscaping, and construction needs. From natural stones and concrete pavers to aggregates and landscaping supplies, we have them in our display centers. Our products are made from the finest materials since we only carry the best brands and source them from trusted manufacturers. We primarily serve the areas of Culpeper, Fredericksburg, and Spotsylvania, but we also serve clients from other Virginia locations.

You may call 540-825-8810 if you are in the Culpeper area or dial 540-373-3750 if you're from other areas we serve. You can also drop by at one of our display centers to see first-hand our huge inventory of concrete pavers and other construction materials.


Top-of-the-line Concrete Pavers
All hardscapes and outdoor features must be built using the finest materials possible. Scrimping on the quality of the materials will result in early deterioration of the structures. Cracks and other forms of damages can be costly to repair and may require frequent maintenance. But you can certainly avoid these problems if you use high-quality products.

At A & B Kearns Trucking and Stone, we can provide you with top-notch products that are carefully selected by our quality assurance team. We only choose concrete pavers that can pass our strict standards for quality. Our clients from Culpeper and other areas we serve are guaranteed of durable pavers that can last a lifetime. They only need to perform periodic maintenance to preserve the beauty of their paved surfaces.


Unmatched Customer Service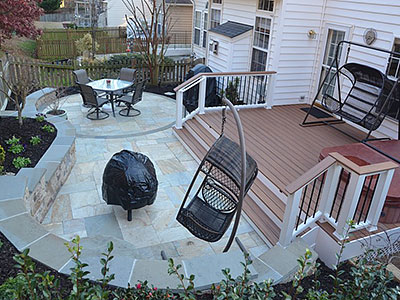 We are one of the very few companies in Culpeper, VA that can offer clients with personalized customer service. We do not only offer premium products but also provide expert assistance for those who are not familiar with concrete pavers. Our sales personnel are knowledgeable of the various types of pavers and their characteristics. They can also help clients choose the right color, pattern, or theme that will be perfect for their paving projects.


Partnerships with Leading Manufacturers
As mentioned, our Virginia clients are assured of quality concrete pavers since we only source them from leading paver manufacturers in the country. Some of our trusted partners include Belgard, Techo-Bloc, and Eagle Bay. These manufacturers use the latest in manufacturing technology, so getting substandard pavers will never become an issue.

The wide range of available designs is another reason why you should buy pavers from us. Each of our partners has its own set of paver collection, so choosing your desired design is a breeze. You can easily get the perfect color or design pattern that can complement with your home's overall architectural design or theme.


Concrete Paver Applications
Concrete pavers are versatile construction materials. They can be used for various outdoor areas and withstand the harsh outdoor elements, such as the sun, rain, and snow. Meanwhile, most of our clients use pavers for these property improvement projects:


Patios
Driveways
Walkways and pathways
Pool decks
Entryways and courtyards
Parking areas in commercial establishments
Garden steps
Outdoor living spaces
Get Quality Pavers at Competitive Prices
We offer competitive pricing for all our offered concrete pavers. Just tell us your project requirements so we can give you special rates, which are normally given to loyal customers. We also deliver orders anywhere in Culpeper and surrounding areas. Please call us now at 540-825-8810.