Techo-Bloc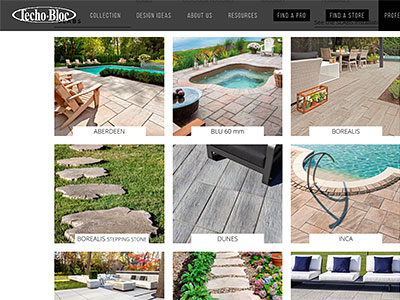 Click here to visit Techo-Bloc website »

Techo-Bloc was founded in 1989 with the goal of designing and manufacturing hardscaping products such as paving stones, retaining wall systems, and masonry stones that blend more seamlessly and harmoniously with the natural environment. With innovations in both design and application, Techo-Bloc has transformed science into art, elevating paving stones and masonry products from ordinary to elegant.

For nearly two decades, Techo-Bloc's product development has been committed to beautifying the continent one landscape at a time. Today, our locations include three facilities in Canada and a new state-of-the-art plant in Pennsylvania, with each locale continuing this commitment to creativity and quality. Techo-Bloc is paving our way across North America affordably and artistically.