Natural Stone Pavers Fredericksburg, VA
If you're looking for a reliable supplier of natural stones, hardscaping, and landscaping products for your project, you need not go far. A & B Kearns Trucking and Stone is the most trusted supplier of these materials in Fredericksburg, Culpeper, and Spotsylvania. We particularly take pride in our ability to supply small to large quantities of premium natural stone pavers to Virginia contractors, DIY homeowners, architects, and landscapers. Through our premium quality materials, we have helped numerous clients satisfy their project requirements and create structures and amenities that are outstanding in beauty, functionality, and durability.


Why Use Natural Stone Pavers?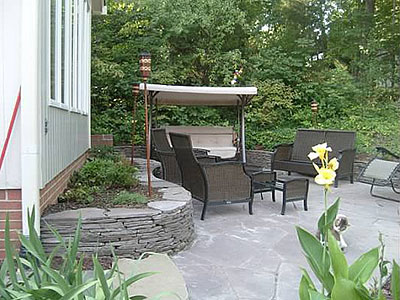 We can enumerate several great reasons why using natural stone pavers is highly beneficial to DIY homeowners, landscapers, and anyone else who use them to build outdoor features and amenities. First and most important benefit is in the aesthetic boost that such materials render to outdoor spaces. Pavers made of natural stones are inherently attention-grabbing, making them the preferred material for those who want their landscapes to stand out.

Another benefit is in the years of service that you can enjoy from your outdoor features built from natural stone pavers. These materials are known for their sturdiness and hardwearing qualities, making them ideal for outdoor use.

It's also possible to choose from a wide range of natural colors, shapes, textures, and designs for truly custom appeal. So if you want your outdoor amenities to be truly unique and representative of your personality, style, and design taste, then such materials are perfect for you.


Natural Stone Pavers that We Offer
We have a large inventory of premium grade natural stone pavers that clients in Fredericksburg, VA and nearby cities can avail. You'd be pleased about how wide your choices are and how affordable our products can be. You may choose from any of these natural stones:


Granite
Basalt
Limestone
Marble
Sandstone
Travertine
Slate
Bluestone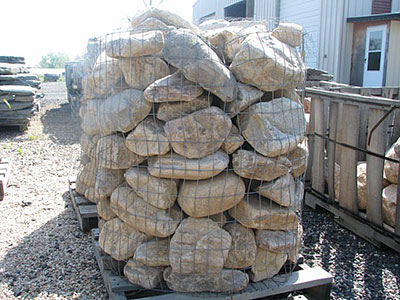 All of the paver products that we supply are sourced from the best quarries and manufacturers, so you can rely on their exceptional quality.


Uses of Natural Stone Pavers
Natural stone pavers are probably the most versatile materials that you can use for your property improvement project. Among the many uses of natural stones include:


Patios
Driveways
Decks
Gazebos
Plant boxes
Steps
Walkways
Entryways
Outdoor kitchens
Courtyards
Parking areas
Sidewalks
Outdoor fire pits and fireplaces
All the Natural Stone Pavers You Need
We can supply any volume of natural stone pavers for residential or commercial projects across Virginia, particularly in Fredericksburg. We can deliver them onsite so you won't have to leave your project just to get the materials. We can also assist you in choosing the right type of stone pavers since we have experienced people who can make the right choices for you.

Our goal is to make your project run smoothly and provide you with the perfect materials to create your dream outdoor amenities. If you have questions about our offered paver products, or if you wish to place an order today, please call 540-373-3750.