Eagle Bay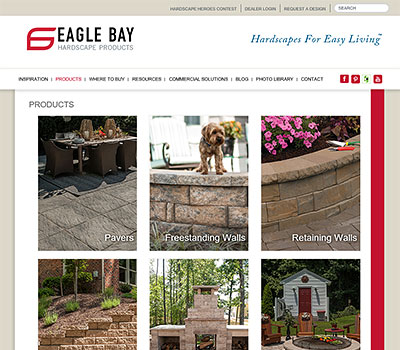 Click here to visit Eagle Bay website »

Family-owned and operated through three generations since its founding in 1943, Allied Concrete Products - and thus Eagle Bay - are American companies headquartered in Virginia. Local decisions, local employer, local consumer, local taxpayer. American.

Whether you are a homeowner looking to build a raised patio in the backyard or a developer in need of a forty-foot wall to support a building pad, Eagle Bay can say "been there, done that" and we can help you do it too.